Since last year, when Atlassian announced the end of life of the Server plans to focus on Atlassian Cloud first, many other changes have supported this decision. Among them is the evolution of Jira Service Desk to Jira Service Management, and this time: What is Jira Work Management? Is it the same as Jira Core Cloud? Keep reading to find the answers to these questions, learn about the new features and benefits this Atlassian product offers, and more.
The good old Jira now has another name. Do you remember that Atlassian product that was called Jira Core Cloud? Well, Atlassian has decided to change its name to Jira Work Management, although the standard and premium editions will later include, and at no additional charge, data residency, one of the features of the Atlassian Data Center.
It is not a name change; it's a change that has been accompanied by new features, among which we can highlight:
The List view allows inline editing, easy column management, and local changes for users.
The Calendar view is based on extensible modal and state categories.
The Timeline view (similar to Roadmaps) supports Tasks and Subtasks.
The Boards allow the categorization of the status and allow the visibility of subtasks on the cards.
Forms can be created very easily.
Project templates offer editing opportunities and varieties depending on the business area.
Jira Work Management represents the solution that allows business teams such as Finance, Sales, and/or Marketing to collaborate with technical teams within Jira and bases its operation on the same classic business projects that Jira Core handles.
And talking about projects, if you are concerned about the changes it might bring to your instance when adding Jira Work Management to your current Atlassian Cloud configuration, there's nothing to worry about. This action will not change any existing configuration or data. Being a cloud-based product, the change will be instantaneous after confirming the approval of the change with the administrators of your instance.
9 Features Jira Work Management offers
Jira Work Management is no exception to the rest of the entire Atlassian suite of products. They're constantly improving and adding value through functionalities that help companies adapt themselves to the best work practices for each type of team.
The features this product incorporates somehow represent the Atlassian evolution to Cloud, which indicates the commitment of the Australian software company to continue offering more value in this type of hosting. They have already promised more features with a particular focus on reporting for future releases.
1. The List view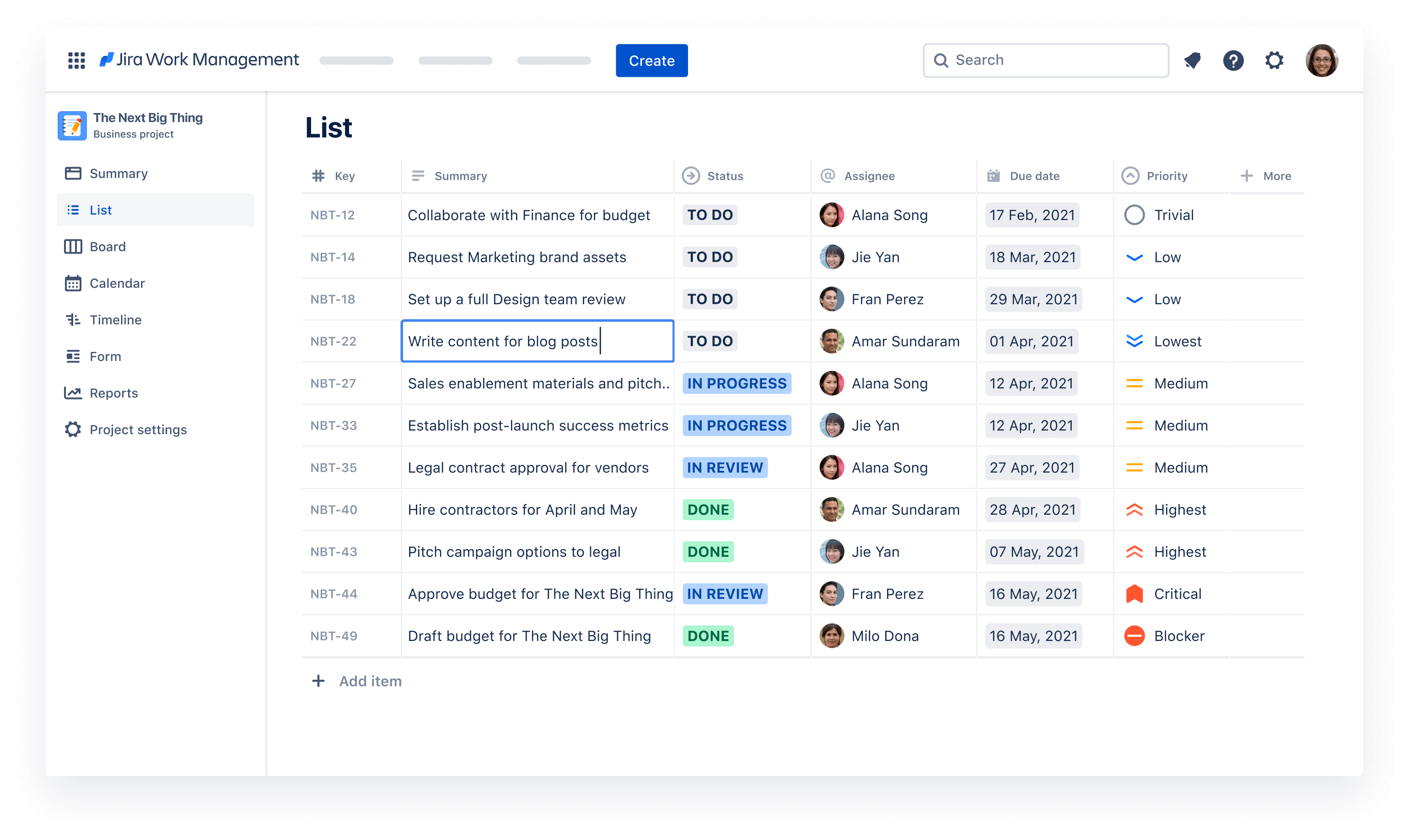 This view is there to visualize work at the issue level in a single place and allows you to manage and edit work in a simple and intuitive way. The biggest novelty is that it allows inline editing.
2. The Calendar view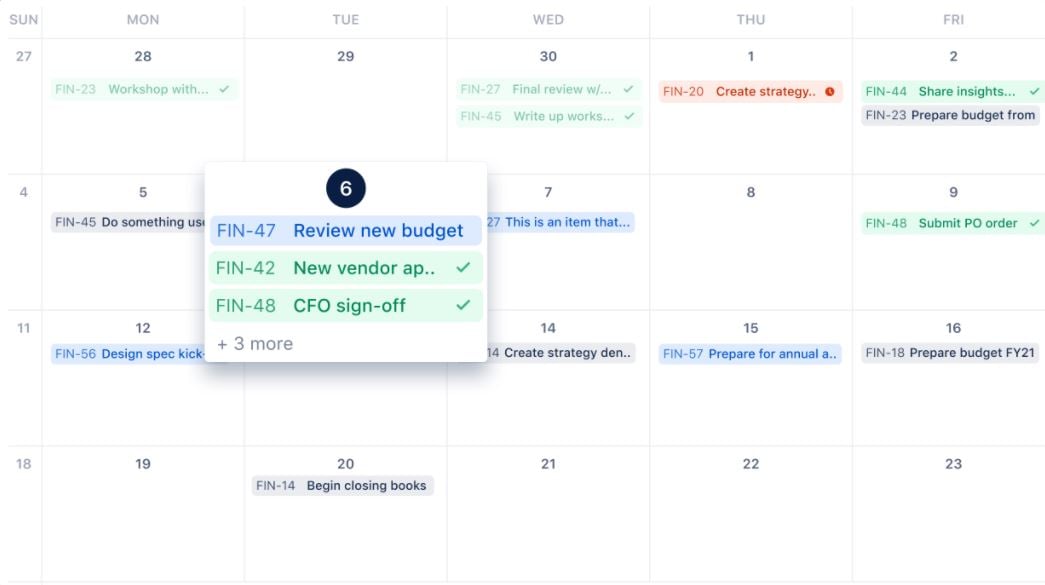 This is one of the elements that will help you to improve the control of your information in Jira; this view allows you to administrate tasks month by month. It is ideal to visualize delivery dates.
3. The Timeline view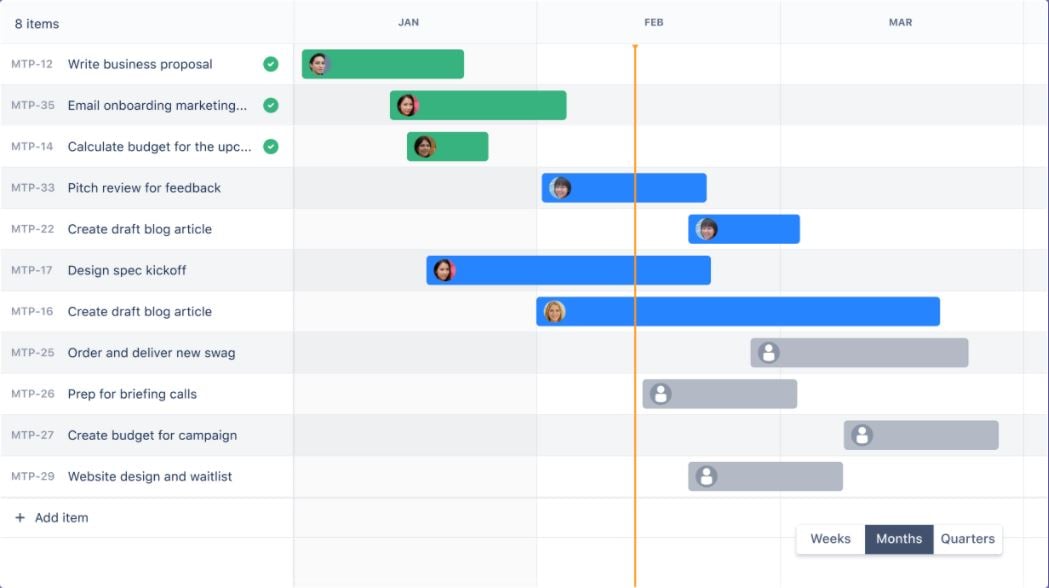 It is some sort of a Gantt Chart that adds information about the assignee and status. This view allows planning and establishing dependencies for assigning work and planning larger projects. It is recommended for those work projects that have a life that goes beyond one month.
4. The Boards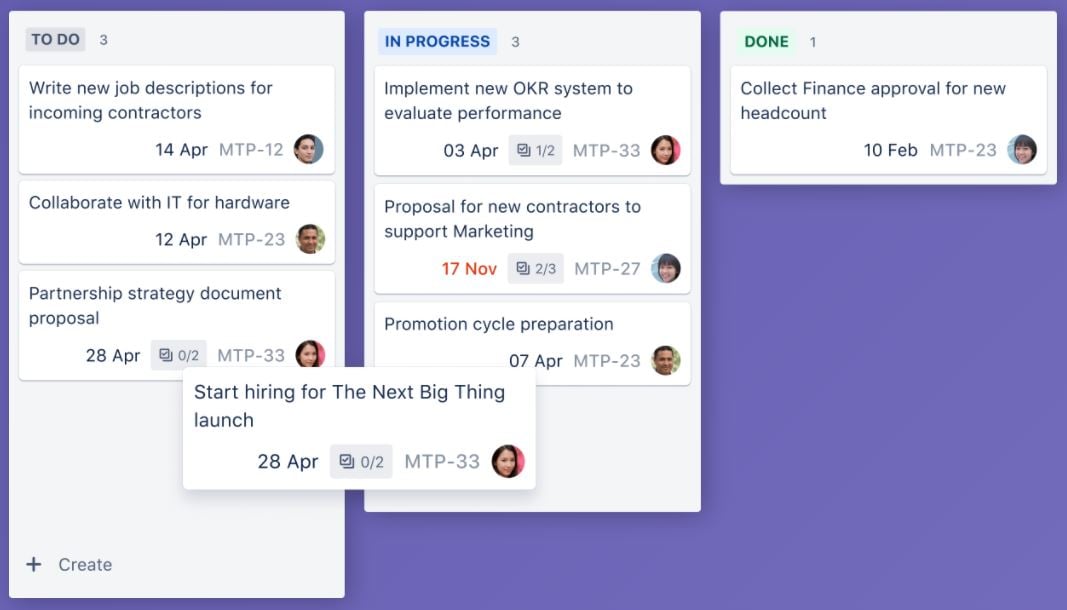 At first glance, this addition reminds us of another Atlassian tool, Trello. Similarities that don't escape previous updates. However, the boards of Jira Work Management and Trello differ in their purposes of use: Jira Work Management Boards are intended to manage the work of organizations, and Trello focuses on the flexible management of work within teams.
This new feature in this version of Jira allows you to track your work to completion through your team's personalized workflow.
5. Workflows

They're usually a feature that is often underestimated. However, it offers order within the processes of each area and, depending on your organization, allows greater order, and even visibility of the work, since personalized workflows have the ability to adapt to any process. Making the tool work for you, and not the other way around.
6. Forms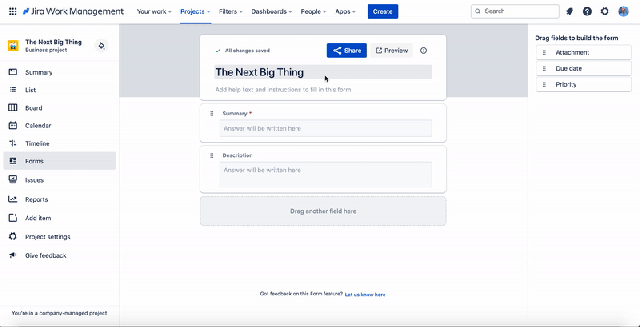 It's probably one of our favorite features. It allows the creation of forms in a very simple way, just by dragging and dropping, and it's designed to collect information from the team to achieve better coordination within the project progress, meeting the requirements of all teams.
7. Project templates
The Atlassian team has incorporated 23 project templates that adapt, as far as possible, to each of the most common needs of business teams and their challenges.
The biggest advantage that this feature offers is that it saves time at the beginning of each project and allows you to start working instantly, without the need for configuration, since each template comes with configurations, workflows, custom fields, issue types, and permissions. This benefits both end-users and Jira administrators.
8. Dynamic dashboards and reports
The reports allow monitoring of the status of projects, at the issue level, of your team through high-level overviews.
9. Automation
Within the list of automation in Jira Work Management, which also allows the inclusion of custom rules or the establishment of the desired frequency, it includes assigning tasks and sending messages through Slack or Teams.
Two main benefits offered by Jira Work Management
The new feature-level additions and reinforcement of others available in the Jira Core Server demonstrate that Atlassian is focusing on:
Increasing teams' productivity through pre-configuration, such as project templates, the centralization of information through different types of views, and different automation, allows to invest less time in configuration and allows investing time in executing work.


Save time. Automations are the biggest evidence of this, as in just a few clicks, it is possible to allow teams to choose predefined rules from the automation library.
With these changes, Atlassian is trying to bridge the collaboration gap between commercial and technical teams, despite the fact that both have different processes, systems, and work requirements.