I was 'using' my life yesterday, when suddenly I realized...
I hadn't told my boss that I had rejected the deliverable I reviewed in the morning! Good Lord Almighty… an entire team on hold waiting for my revision. Half a day wasted for eight resources. A total of 4 workdays and 2,400 euros unused. Will I get paid this month? Sure I will. Fortunately the system I use lets me get away with these oversights. After all, who's going to show that I reviewed the deliverable at 1 pm? Nobody! I use my inbox how I want and I use the outbox how I can. End of story! So after settling down, I kept using my life. What a relief! And use it I did, serving myself a glass of grapefruit juice. There was one thing, however, that wasn't letting me use the juice I was using calmly: it was this damn usabilitienjisment project that kept me from usingmy thoughts. For this project they had used the typical procedure and output all the documentation using Word, and even though the documents covered all of the technical aspects well, the distribution list and revision number on some cover pages were wrong and, to put it mildly, somewhat out of date. How can someone use their job to generate such sloppy work? So using my right as a reviewer, I was going to reject the distributable and use an e-mail, as the procedure stipulates, to indicate the proper Non-Conformity, all in the hope that by using their common sense, they would resolve the discrepancies next week and thus prove that by using the system, everything would be as it should. Despite everything and using my normally unused brain, I realized that it was ridiculous to paralyze the progress of a hugely successful project due to a simple methodological defect. And then I froze. I used my common sense to snap out of it, but despite my best efforts, could not find a viable way out for the project team. And then I had a revelation. By using my freedom and Outlook, I approved the deliverable and using Whatsapp I told the Project Manager to fix the problem ASAP and not to hesitate to use his team to move the project forward.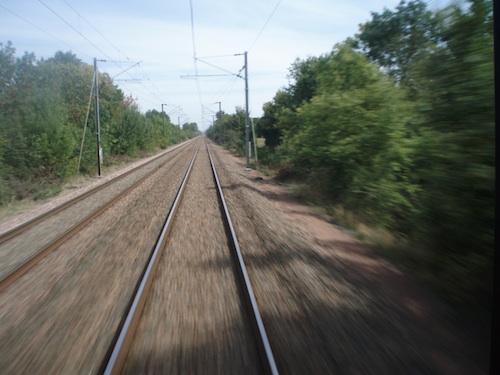 So I discovered there's another way to use procedures. That you can use your smarts to solve problems. That you can rely on the team to get results by using Whatsapp. That you don't have to bring out the worst in people when you don't have to. And thus ended my use of the day the Good Lord gave us. In short, no matter how many books I've used in my life, none of them told me how to use it or how to really cooperate on a project effectively beyond academic paradigms or on paper, where everything works. I had to use my head to reinvent my role. I sincerely hope someone can use this post – fully inspired by the use of fantasy – to have a revelation, to change their use of their workday, and even to use their lives a little differently. Because when all is said and done, it is the users of the system, and of our lives, who decide how we want to use them. And the system, after all and inevitably, is nothing more than the use we make of it every day.